The Top 8 Logo Generators on the Market
Logo Generator #1: Logojoy
Logojoy is one of the best online logo generators on the market because its sophisticated AI-powered generator quickly creates beautiful and functional logos that perform well for ecommerce brands and are optimized for every location a logo needs to be used: On websites, marketing material, product designs, social media accounts and more.
Their logo generator tool is super easy to use — simply interact with their preference-defining process so their AI technology can understand what you like and don't like in a logo, and then the generator will instantly create an infinite amount of logo designs for you to choose from. You can edit each design to tailor it to your specific tastes, whether that's modifying the font, color palette or layout, and you only purchase the logo once you're completely happy with it.
If you're on the hunt for a logo generator that can instantly create a beautiful and functional logo for your brand, make Logojoy your first stop.
---
Logo Generator #2: Creative Market
Creative Market is one of the top online design marketplaces and they feature a plethora of great logo templates. They're more of a DIY option when it comes to logo creation, as their logo templates need to be edited using a software like Adobe Photoshop, but for entrepreneurs who are looking for a more bespoke option, Creative Market can be an ideal alternative.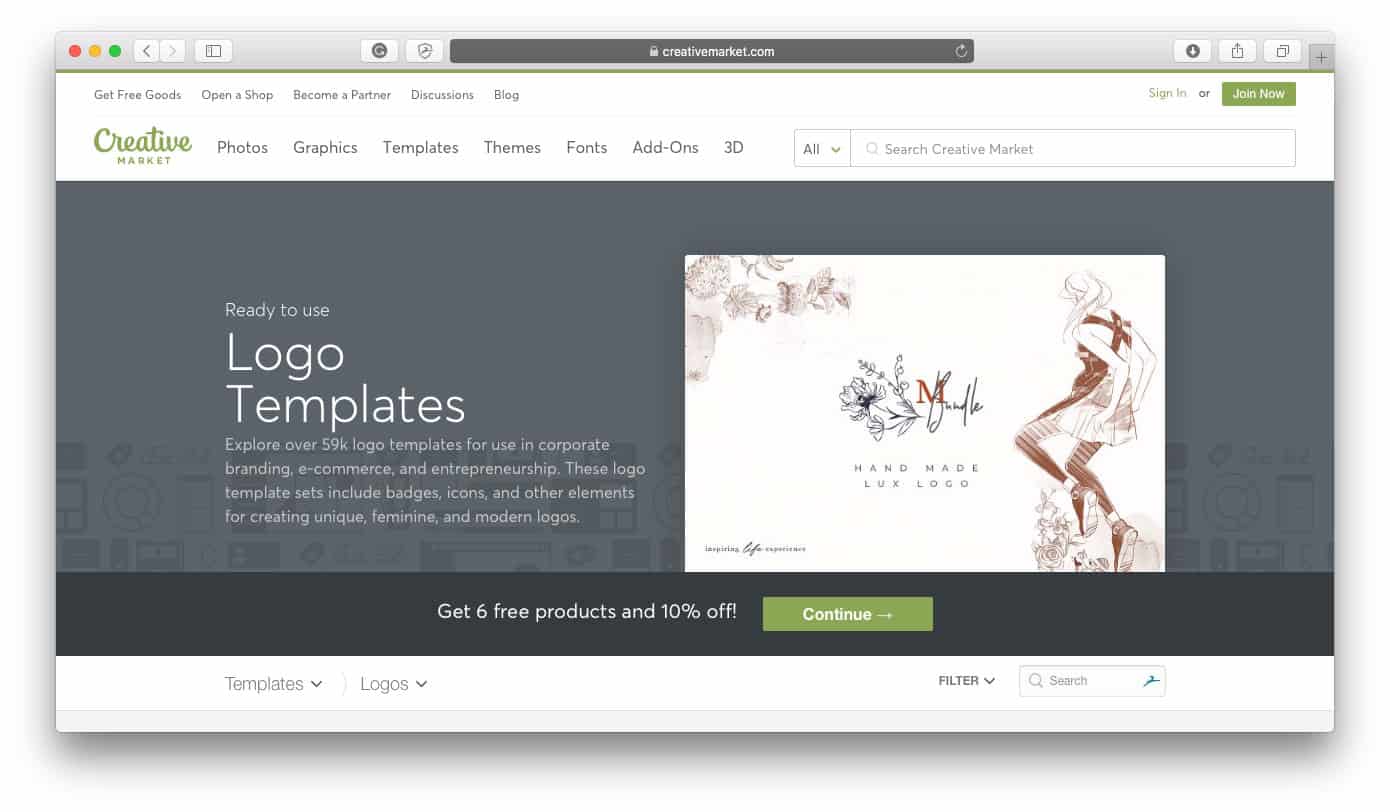 With a wide selection of top-notch photos, graphics, templates, themes, and fonts, Creative Market offers high-quality design work that can be used to create all kinds of different logos.
To find logo templates to work with on Creative Market, simply search for "Logo Template" in their search bar. If you're interested in learning more about all the other design assets Creative Market has to offer, check out our Creative Market review. They offer all kinds of other designs assets that can be useful for DIY logo design like fonts, icons, images, and graphics.
---
Logo Generator #3: Tailor Brands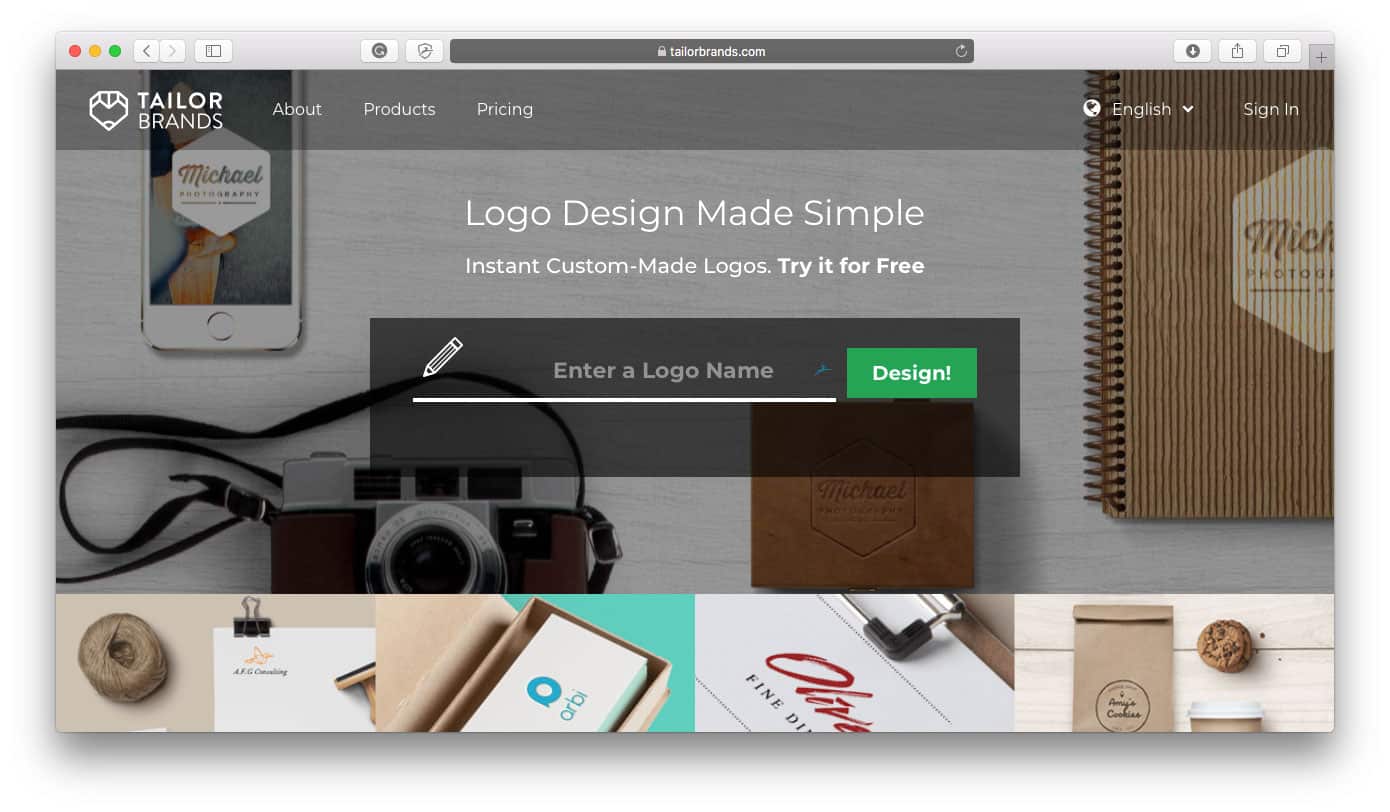 Tailor Brands is another one of the best logo generators on the market. Their logo generator will ask you a series of several questions about your brand and style preferences and then generate logos for you to select and adjust. You can also always click the back button to edit one or more of your previous preferences and it will generate new logos for you to review
It's an easy service to use, and much like the Logojoy logo generator, it's free to design your logo with and you only pay for your design once you're completely happy with it.
---
Logo Generator #4: Withoomph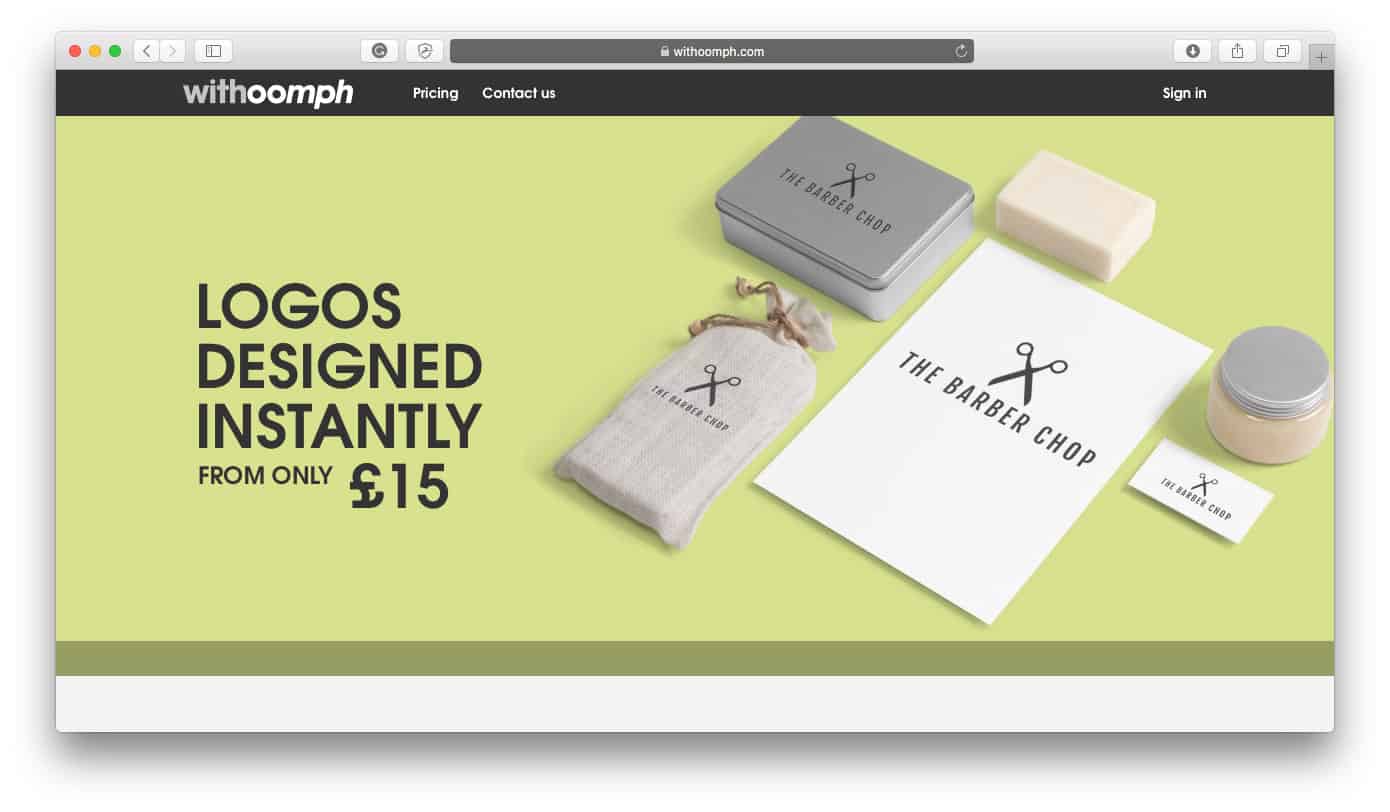 Withoomph is a simple online logo generator to use. Just enter your business name and a keyword or two to describe your business and Withoomph will present you with dozens of automatically generated logo's. Once you find a logo you like, edit the font and color to match your company's branding!
Their logo generator creates thousands of high-quality logos for you to review, so there's a good chance of you finding a logo design that's exactly what you're looking for. They have accessible pricing tiers for merchants who need their logo to perform well either online or in print, and there's even a social media add-on for entrepreneurs who want their logo design perfectly optimized for their social accounts.
---
Logo Generator #5: Hipster Logo Generator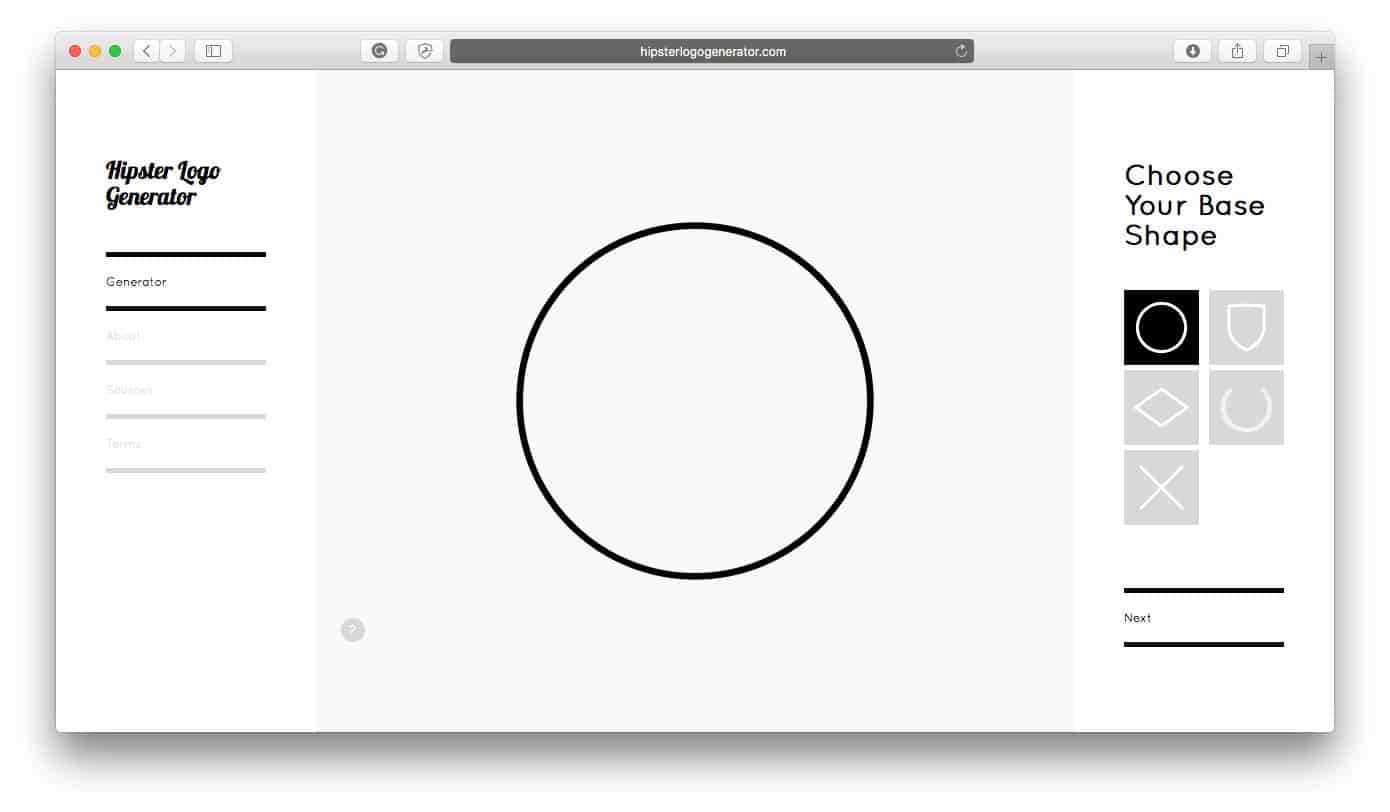 The Hipster Logo Generator is an interactive Logo Generator that you can actively use it to create your logo online, from scratch, step-by-step. It's different from other logo generators because although it creates a digital logo, it lays out all the aspects of a logo section by section so you can build your very own logo from scratch from the elements it offers.
It's not the right logo generator for everyone, but it can help you design your own logo from the ground up so you can make it look exactly how you want with simple design elements that are the foundation of classic logo designs. If you're looking to build your own logo without having to DIY it or use editing software like Photoshop, then this is the logo generator resource to check out.
---
Logo Generator #6: Squarespace Logo Maker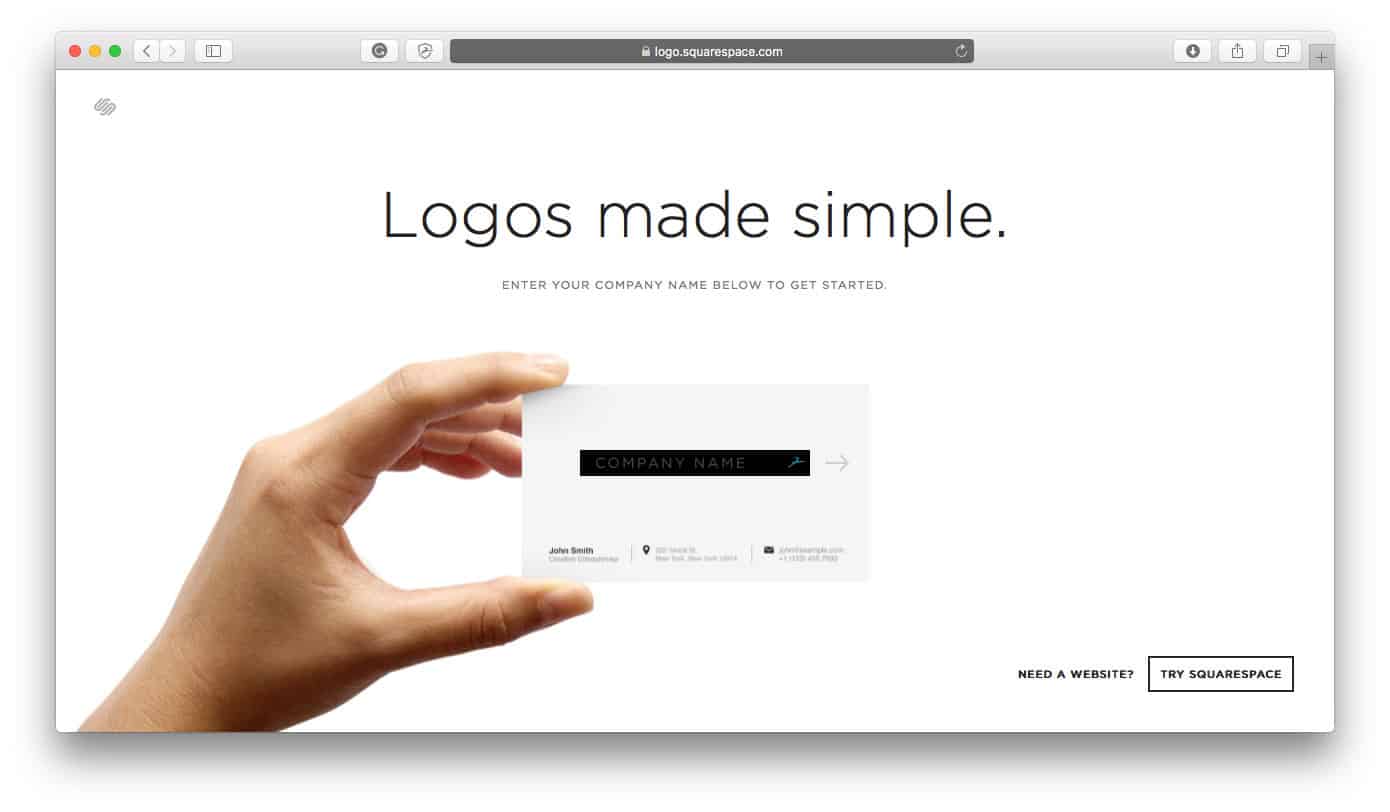 Squarespace is highly regarded in the ecommerce industry for their beautiful digital design work and the Squarespace Logo Maker is no exception. A great logo generator for entrepreneurs who have a limited amount of design experience, it's very easy to use and an accessible way to create a unique logo design using standard design elements.
While it doesn't completely generate logo designs for your brand, you can use it to bring your vision to life if you have a certain logo design in mind but don't have the skills to create it for yourself digitally. Play around with the different design elements they provide and add in your brand name and tagline to create a logo that's customized to your brand. They also allow you to preview your logo on a website homepage, a business card, and a t-shirt so you can get a sense for how it will look in real life.
---
Logo Generator #7: GraphicSprings Logo Maker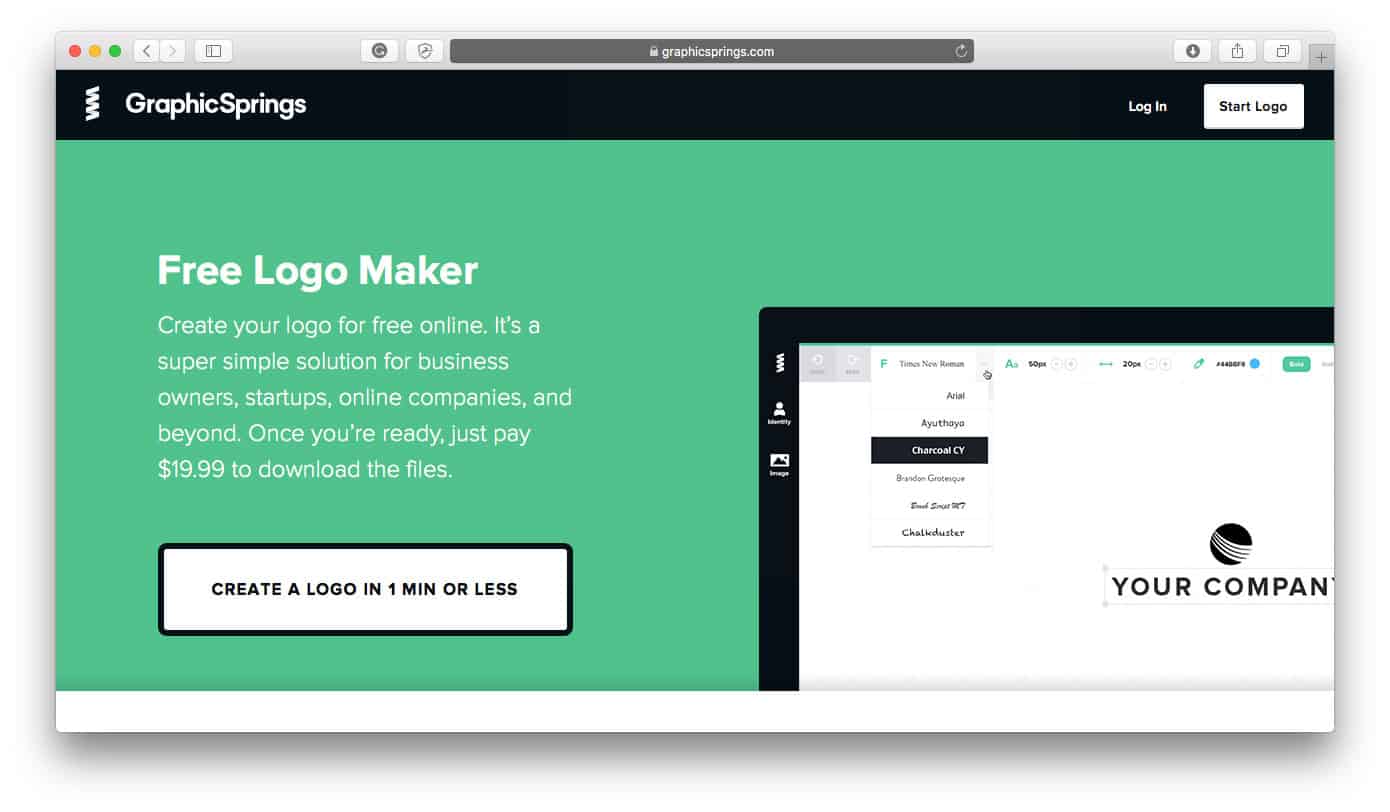 The GraphicSprings logo generator is a great tool for ecommerce entrepreneurs to use because it's entirely optimized for brands, businesses, and companies. Instead of starting off the design process by entering in your brand name like many logo generators, you begin the logo design process by selecting a template from their library of logo design templates that are organized by industry so you can find a logo template that's completely tailored to suit your type of business. From there, the GraphicSprings logo maker allows you to make adjustments to your logo so it completely represents the look and feel of your brand.
Not only do they offer logo design services, but they also offer branding services! Create your logo first and then create custom flyers, business cards and social media posts for your business, too. This way you can be sure that your branding is consistent across all mediums and matches your business as a whole.
---
Logo Generator #8: Fiverr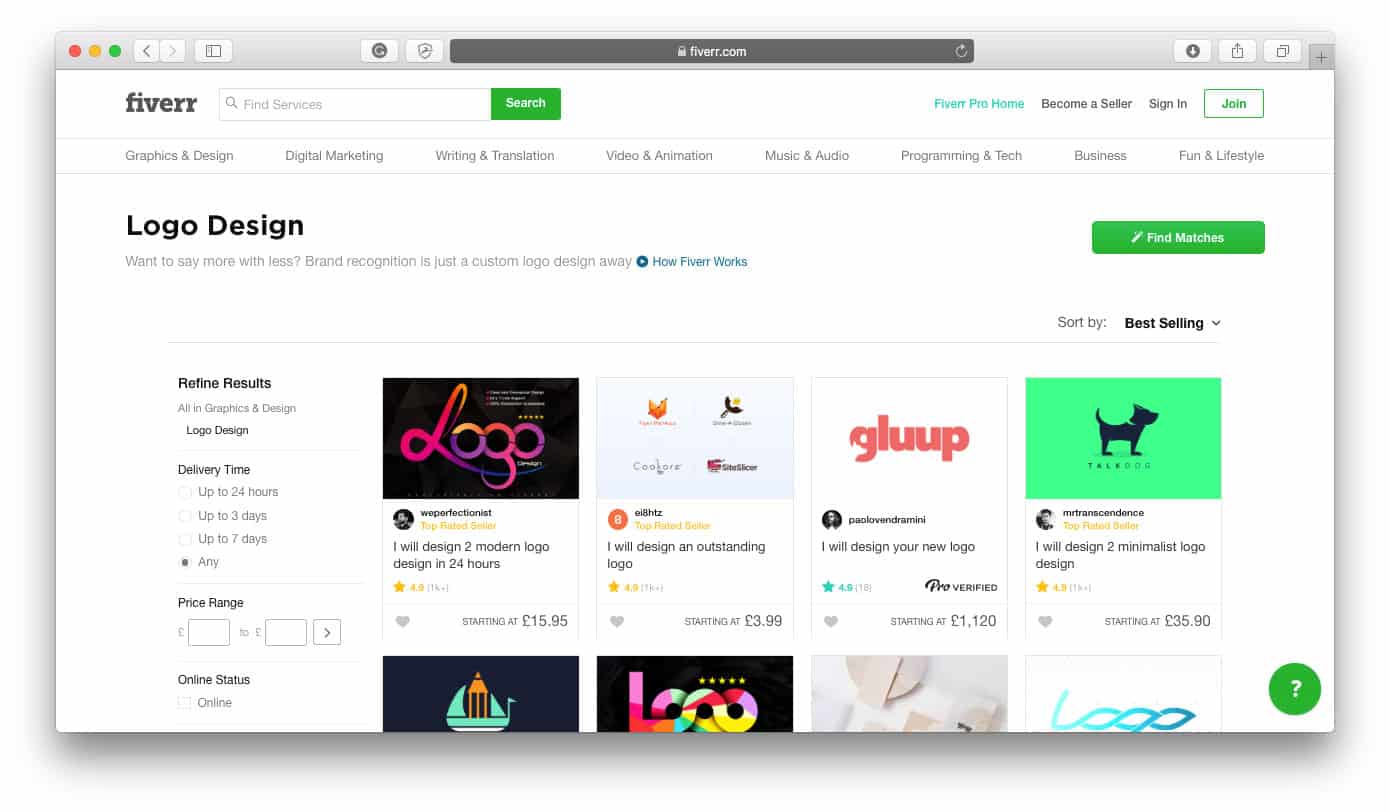 Fiverr has its place in the online logo design world because although you won't get an original, well-designed logo for just $5, it is possible to get a great-looking logo at a similarly great price point. Although there are some high-quality logo designers on Fiverr, be aware that there can be some low-quality ones as well that repurpose logo designs, which can make your logo design less original and unique than if you were to use a randomized logo generator like some of the ones we listed above.
When you approach the logo design section on Fiverr, it's helpful to know what kind of logo design you're aiming for so you can find the right person to create a logo design you want.
---
Top 8 Logo Generator Websites