Date: Feb 09, 2019
Time: 1:30 – 5:00 PM
Venue: Torre Venezia, 170 Timog Avenue Quezon City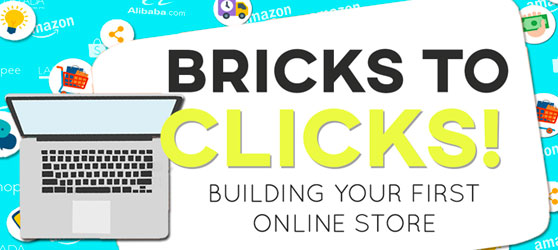 Overview of the ecommerce industry
Review of Leading eCommerce players: Alibaba, Amazon, Shopee and Lazada

Understanding the business of eCommerce

Different types of ecommerce

Drop shipping

Marketplace

Online Store

Subscription model

Group buying sites

Others
Setting up and managing your online store
How to choose the right ecommerce platform

Magento

Shopify

Woocommerce

Others

External partners

Payments methods

Logistic

Hosting solutions/Service providers

Operating your online store

Warehousing, inventory, etc

Customer support

Policies/FAQ you must be prepared of
Digital Marketing for an eCommerce business
Email marketing

Social media

Website optimization/UX best practice

eCommerce formulas you need to know
Round Table Discussion
Things I wish i knew before starting an ecommerce business
Top 10 challenges you will encounter setting up your first online store
How to cope up with ecommerce barriers in the Philippines
Scaling your ecommerce business
Super Early Bird Rate: Php 1,500 (until Dec 10, 2018)
Early Bird Rate: Php 1,800 (until Jan 10, 2019)
Regular Rate: Php 2,300
Walkin Rate: Php 2,500
Student Discount: Php 750 (provide valid ID or proof of enrollment on event day)
Register here: (includes food, Slide Presentation, certificate)
*payment via BDO Bank Deposit, Account name: WTG Trading, Account Number: 003720027753
Download your Social Media Advertising Guide here
Workshop Topics:
Building your first online store
This 2019 start your ecommerce journey and learn how to make your online store profitable. We will help you build and run your online store from the platform you will use, payment channels, courier partners, and later on making sure all your partners and platforms chosen will be integrated into one website. Different businesses have different approach on eCommerce, it's not an one size fits all eCommerce template.
What is next for eCommerce?
How has ecommerce evolved? from group buying sites, instagram shops, online shopping, marketplace, buy and sell and more. We look deeper from a single channel approach to a omni channel ecosystem.
Business case
Brands have already captilized on digital as part of their marketing strategy. Let's look at some case studies that made it to the top from Blendtec, Coke, Cebu Pacific and more!
Registration Fee 
(includes food, ,slide presentation, certificate)
Super Early Bird Rate: Php 1,500 (until Dec 10, 2018)
Early Bird Rate: Php 1,800 (until Jan 10, 2019)
Regular Rate: Php 2,300
Walkin Rate: Php 2,500
Student Discount: Php 750 (provide valid ID or proof of enrollment on event day)
Register here: (includes food, Slide Presentation, certificate)
Who Should Attend
Business owners, Exploring opportunities in digital, Digital Marketing Service Providers and those involved in digital marketing and advertising, CMOs, Brand Marketers, Category Managers, Advertising Managers, Digital Directors, Agencies, Publishers, Media, Telcos, Content Providers, Bloggers, E-Commerce Entrepreneurs, Suppliers, Government, Academe.
Our previous events can be found here:
Digital Marketing Strategies for Business Success
Bricks to clicks: Building your first online store
Resource Speaker: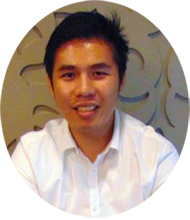 Al Sherwin C. Ramos Yeo
Chief Digital Officer
Techglimpse Digital Marketing
Linkedin Profile
He is the founder of Techglimpse. Overall editor in chief for Techglimpse – Tech News and Digital Marketing Consultancy. Currently part of the startup SKY PLUS PRINT, heading Philippine operations of the web to print business.
He worked at ABS-CBN Corp. as a eCommerce Head for the retail arm. Part of his achievements is establishing the eCommerce business in ABS-CBN. Driving sales increase of more than 100% after 1 year of operations. Introduction of digital synergies with the different online properties of ABS-CBN.
He also worked as a DIGITAL MARKETING STRATEGIST, AYANNAH SOLUTIONS. Design, implement and manage digital marketing programs focusing on building awareness and customer acquisition. Analyze and report program performance; provide results and recommendations for improvement and new programs.
Register here: (includes food, handouts, certificate)
*payment via BDO Bank Deposit, Account name: WTG Trading, Account Number: 003720027753