Date: May 26, 2018
Time: 1:30 – 4:30 PM
Venue: Torre Venezia, 170 Timog Avenue Quezon City

Time
Program
1:30 – 2:00 PM
Registration
2:00 – 3:00 PM
●State of digital
● What's next for eCommerce?
○ How to choose the right platform for you
○ Running your first online store
○ Marketing secrets for ecommerce

● User Experience Design
○ Why should we care about UX?
○ Fundamentals for UX
○ Best practice for UX design

● How digital is disrupting today's business – case studies
○ Youtube sensations
○ Shifting to Web 3.0

3:00 – 3:30 PM
Break
3:30 – 5:00 PM
● SEO
○ Introduction to SEO
○ Most foundational ways to optimize your website

● Social Media Marketing
○ Quick overview of the different social media
○ Creating content for social media

● Email Marketing
○ Types of email marketing
○ Pillars of effective email marketing

● Google Analytics
○ How to setup Google Analytics on your website
○ Using GA for Actionable Insights
○ Important metrics you should understand
Regular Rate: Php 2,500
Student Discount: Php 750 (provide valid ID or proof of enrollment on event day)
Buddy Rate: Minimum of 2 pax for only Php 2,000 each
Group Rate (4 and above): Php 1,700 each
Webinar Access: Php 1,000 (you only need to have a facebook account, can be viewable only for 3 days, can be accessed on any device, deadline of payment is until May 20, due to technical setup of account)
Register here: (includes food, handouts, certificate)
*payment via BDO Bank Deposit, Account name: WTG Trading, Account Number: 003720027753
Download your Social Media Advertising Guide here
Workshop Topics:
How to create your digital marketing plan
More than ever, today's marketers are placing the 'digital' at the front and center of all its processes as key to sustaining and growing the brand and business.
What is next for eCommerce?
How has ecommerce evolved? from group buying sites, instagram shops, online shopping, marketplace, buy and sell and more. We look deeper from a single channel approach to a omni channel ecosystem.
How digital has disrupted business models
In today's business digital is no longer just an "add on" to your operations, it is now built together with the DNA of the business. Let's explore how companies like uber, airbnb, facebook and others have change our day to day lifestyle.
What is the right online channel for you?
Digital marketing is not just social media. There are a lot of other channels you can tap to boost your business. In here we will be discussing the different channels you can use as part of your digital marketing strategy.
Overview topics:
Understanding SEO/Email Marketing
Essentials of social media management
Optimizations for website and analytics
Business case
Brands have already captilized on digital as part of their marketing strategy. Let's look at some case studies that made it to the top from Blendtec, Coke, Cebu Pacific and more!
Registration Fee 
(includes food, handouts, certificate)
Regular Rate: Php 2,500
Student Discount: Php 750 (provide valid ID or proof of enrollment on event day)
Buddy Rate: Minimum of 2 pax for only Php 2,000 each
Group Rate (4 and above): Php 1,700 each
Webinar Access: Php 1,000 (you only need to have a facebook account, can be viewable only for 3 days, can be accessed on any device, deadline of payment is until May 20, due to technical setup of account)
Who Should Attend
Business owners, Exploring opportunities in digital, Digital Marketing Service Providers and those involved in digital marketing and advertising, CMOs, Brand Marketers, Category Managers, Advertising Managers, Digital Directors, Agencies, Publishers, Media, Telcos, Content Providers, Bloggers, E-Commerce Entrepreneurs, Suppliers, Government, Academe.
Resource Speaker: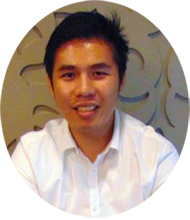 Al Sherwin C. Ramos Yeo
Digital Operations Manager
Sky Plus Print
Linkedin Profile
Sherwin is the Digital Operations Manager of the Sky Plus Print Services Corporation. Prior to his current role, he is the Ecommerce head of ABS-CBN Corporation, and before that, as Systems Analyst of KFC Food Group Philippines.
His core strengths are rooted in innovations, marketing and analytics.
Graduated from De La Salle University with a degree on Information and Communication Technology Management. He also took up several certifications from University of Pennsylvania – The Wharton School, SPACE Program La Salle Graduate School, Google, Hubspot, Udemy and more.
He is also the founder of TECHGLIMPSE, which is a tech and digital marketing blog.
Register here: (includes food, handouts, certificate)
*payment via BDO Bank Deposit, Account name: WTG Trading, Account Number: 003720027753