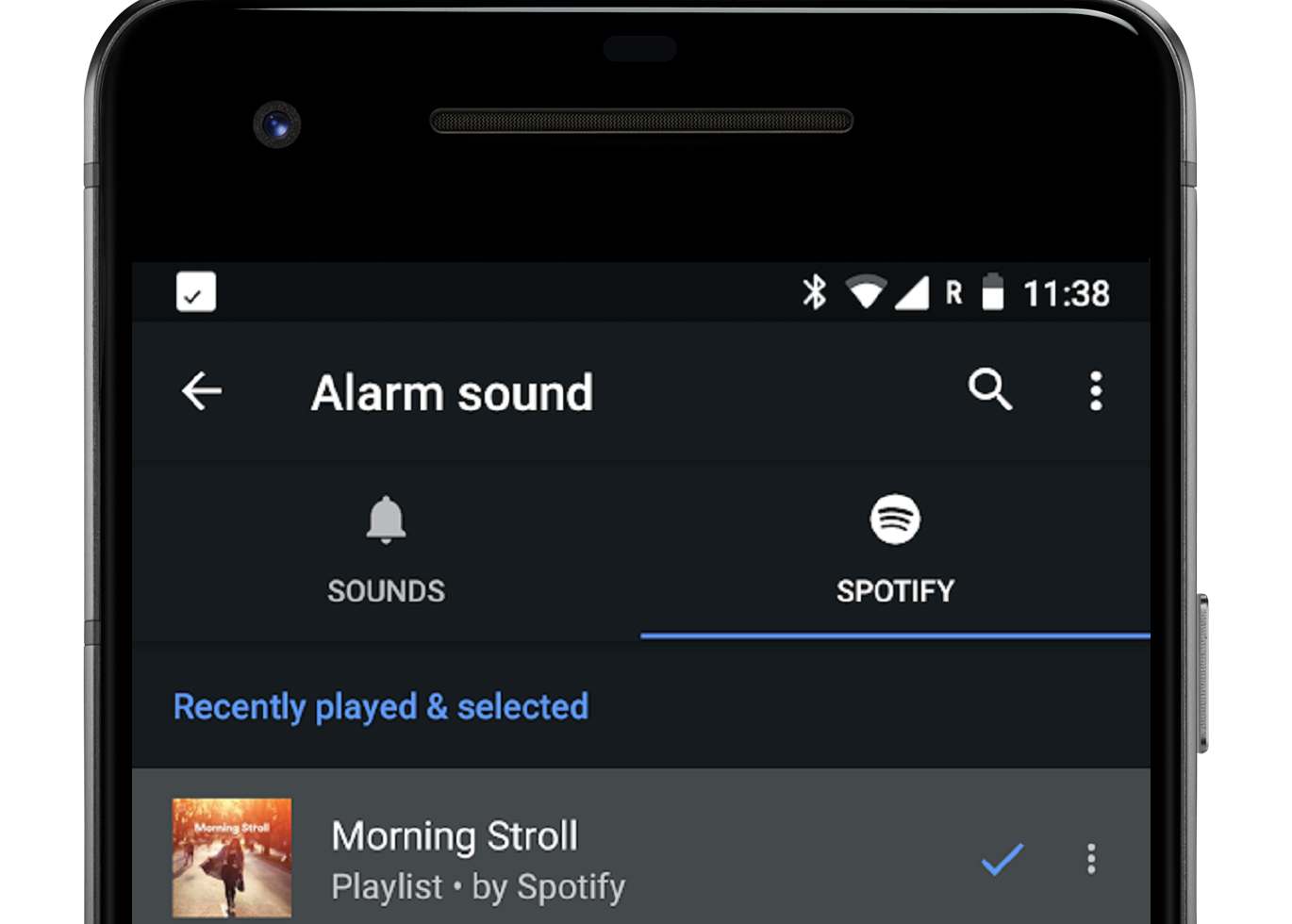 Nothing better than waking up to your favorite tunes
Have you ever been frustrated at not waking up to your alarm because your alarm sound is plain and ordinary? Google has something for you, as it partnered with Spotify so that you can set a unique alarm sound from Spotify's 35 million track catalog.
All you have to do is to update your Google clock app, connect and authenticate your Spotify account, and head over to the Alarms tab to set your preferred track or playlist.
In addition, there's a "Continue Playing" option after you turn off the alarm so that you get your groove going. The update will roll out to all Android users in the coming days.
Make your Spotify playlist an alarm clock!