In a statement published in its support section, the now Oath-owned company has disclosed that it will cease to operate all functionalities of its messenger services and any app will not work beginning July 17th. No specific reason has been mentioned, but one can attribute this to the rise of other messaging apps such as Facebook's Messenger, Viber, and Twitter for new forms of communication.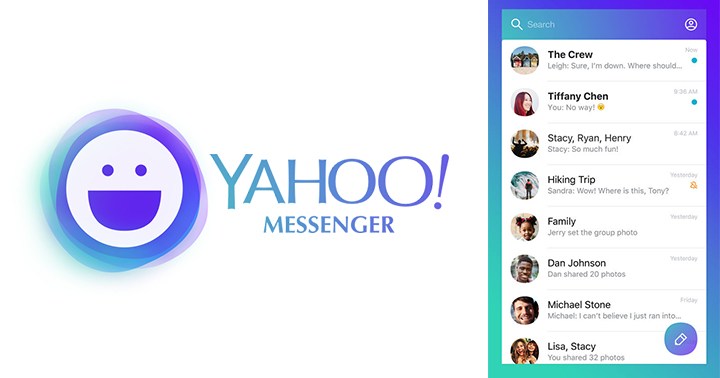 Users who still want to use Yahoo services are urged to sign up to the new Squirrel app, currently in beta. For those who want to download their chat history from Yahoo Messenger, they may proceed to the Downloader request site, sign in and verify, and download your files. Yahoo assures that despite the messenger shutdown, you can still use your ID for their other services such as Mail, Search, and Fantasy Sports.
First started as Yahoo! Pager, the service was launched in March 1998 and was one of the most popular messaging apps in the Philippines in the 2000s with interest-specific chatrooms, IMVironments, video and voice chats, and file sharing as some of its top features. Its legacy app already shut down in August 2016 after streamlining the services to focus on its newly-designed desktop, Android, and iOS apps.