MANILA—Facebook has announced that users who allowed access to the application "This Is Your Digital Life" may have shared their information with political-data firm Cambridge Analytica.
For users to check if they allowed access to the app, visit Facebook's Help Center and search "Cambridge Analytica."
The following page should show up, CLICK HERE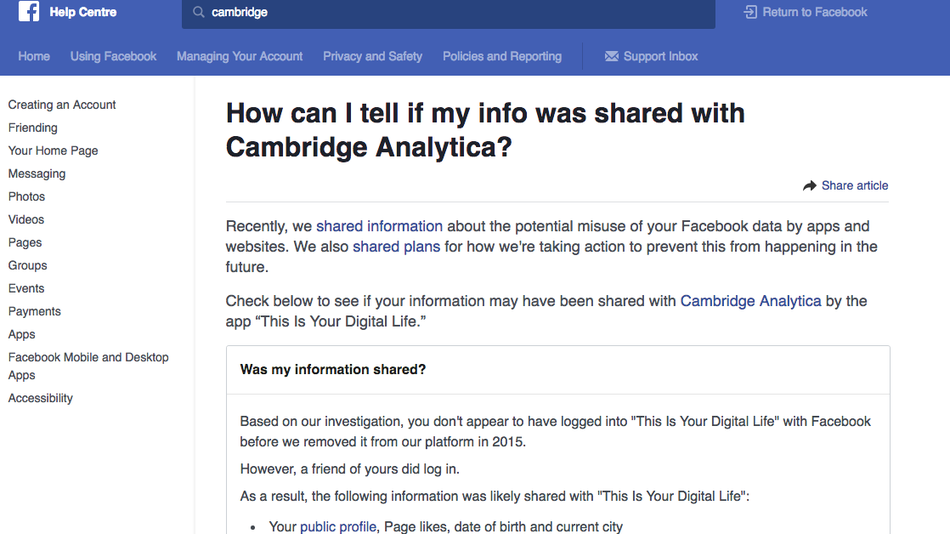 Last week, Facebook said 1.2 million users out of 87 million affected by the data breach were in the Philippines.
1.2 million Filipinos affected by Facebook data breach
The British firm is currently at the center of a data-breach scandal for allegedly harvesting personal data linked to US President Donald Trump's presidential campaign.
Created in 2013, Cambridge Analytica markets itself as a source of consumer research, targeted advertising and other data-related services to both political and corporate clients.
How to check if your Facebook data were shared with Cambridge Analytica