The video streaming service Netflix initially appeared to be overly adventurous when it started producing its own content in 2013. However, much of it has since attracted significant critical and popular acclaim – and pave the way for a dramatically different business model for Netflix itself. Recently, more and more companies have been trying to edge into the original content game – but how did we reach this point, and what does the future hold as Stranger Things 2 wows the world?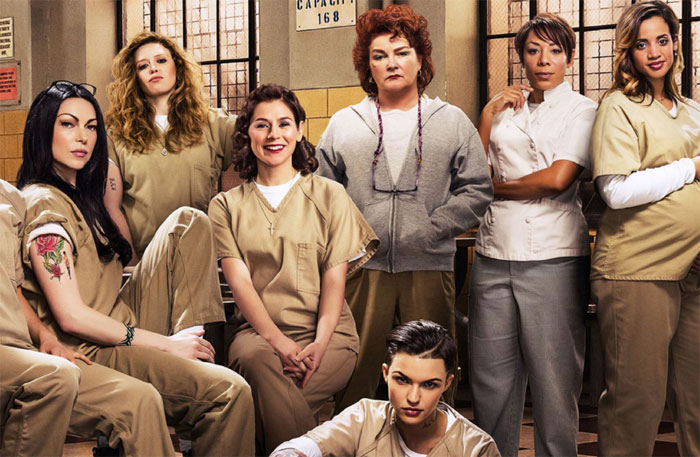 SOMETHING OF A QUIET REVOLUTION
Many of Netflix's content efforts have, when launched, come across as relatively low-key. Just think of Dear White People, the comedydrama which was adapted from Justin Simien's 2014 indie film of the same name. We could also cite the Netflix original series BoJack Horseman – which, despite starring The Lego Movie lead Will Arnett and premiering in the same year as that film, has been dubbed "one of the most underrated comedies ever made" by Paste magazine. Nonetheless, Netflix has been busy releasing a raft of original shows over the years – and the company clearly has something of a golden touch, with plaudits having been forthcoming for this content. Some of the shows, such as prison drama Orange is the New Black and Tina Fey's 30 Rock spin-off Unbreakable Kimmy Schmidt, have become big names far beyond the world of Netflix. And then there's Stranger Things, effectively a tribute to the '80s material of Steven Spielberg. It's worth returning to the subject of Stranger Things, as it was only in late October that Netflix released the second season – or what is officially called Stranger Things 2. Set in the 1980s and the fictional Indiana town of Hawkins, the new season follows a bunch of young characters as they attempt to recover from the events of the first, where a boy disappeared amid supernatural occurrences. The cast largely consists of unknowns, Winona Ryder one notable exception. As has been customary for Netflix with other shows, the company released all of the season's episodes in one go. There were no agonizing, week-long delays for people who quickly consumed the first episode and were hungry for more. This is basically the binge model of TV consumption, the popularity of which Netflix has helped usher in. Given this and the feverish anticipation surrounding Stranger Things 2, it shouldn't surprise that many fans reportedly watched it just hours after release.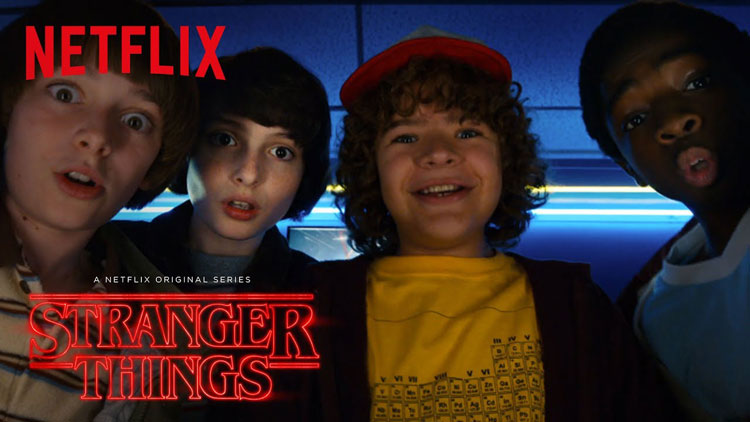 LOCALIZATION WAS NO EASY TASK WITH STRANGER THINGS
Nonetheless, Netflix's mission to become a truly international TV network is fraught with difficulty. In fact, acquiring global rights to original material before making it available online can seem a relatively straightforward part of the equation. There's a huge challenge in the form of "localization", where dialogue is translated but in a manner that preserves pop culture meaning. This is especially crucial for a show like Stranger Things, which has '80s motifs in abundance. Denny Sheehan, Netflix's head of localization, revealed in an interview with Business Insider that the term "Demogorgon" is one example of a term that was problematic for his team. The word is taken from Dungeons & Dragons; hence, Netflix needed to study how Dungeons & Dragons itself translated the term in each language. Even the thumbnail used to advertise Stranger Things on the streaming service can differ depending on what community is viewing it. Voice actors were chosen carefully for foreign markets, too. Sheehan told WIRED that Netflix seeks people who both are aurally similar to the original cast and "embody the spirit of the character and tone." He further explained: "We think of the subtitles and dubs as enabling access to the story," adding: "Our goal is to use creative intent as the North Star, to really create culturally relevant and resonant translations for the continent that have a wide global appeal."
NETFLIX PAINTS A MIXED PICTURE FINANCIALLY
In the wake of hit after hit in the original content sphere, Netflix must surely be financially firing on all cylinders? Well, not quite. The company unveiled its third-quarter earnings in October – and, indeed, the subscriber and revenue numbers had both grown. However, the negative cash flow had tipped just past $450 million, while earnings and margins remained – on the whole – poor. So, how did Netflix react – particularly considering its previous pledge to spend $6 billion on content in 2017?
It actually announced a hike in this budget for next year – up to $8 billion. This has left Netflix's content production and acquisition costs outpacing its revenue – and, in light of this, it isn't too surprising that Netflix will continue borrowing money. Last month, the company said it was set to issue bonds of $1.6 billion – and, if an expectation from Bloomberg Intelligence analyst Stephen Flynn bears out, will borrow an additional $1.4 billion during the next year. Right now, Netflix's debt stands at almost $5 billion, and Morgan Stanley anticipates the company waiting until 2021, if not later, to reach a positive cash flow. It all reveals a risky business strategy, given that a future of disappointing growth in subscribers and revenue – perhaps sparked by competition from Amazon – can't be entirely ruled out. However, in an opinion piece for Bloomberg, Joe Nocera says that, "while Netflix is taking oversized risks, … these are risks well worth taking." Nocera points out, due to the ever-intense competition in the original content race, "over the next five to 10 years, there will likely be, at most, a half-dozen dominant players." Sure, niche players will still exist in the streaming space; however, "most people are not going to be willing to pay monthly fees for more than a handful of content companies". As a result, those streaming services with the most impressive portfolios of original content which are constantly updated will triumph.
THE VIDEO STREAMING RIVALRY IS INTENSIFYING
However, if Netflix does establish itself at the summit of the video streaming market, it won't do so without a fight. Amazon's budget for original content – to be made available exclusively to its Prime subscribers – this year is $4.5 billion, and chief executive Jeff Bezos has revealed that the company has Netflix in its sights. Meanwhile, Disney has announced its intention to remove its impressive back catalogue from Netflix and transfer it to its own to-be-launched streaming service. That's before we consider the continuing formidable presence of HBO, the original content quality of which is unrivalled, and YouTube, which isn't short of TV-standard content. There's also the question of Apple, which should make firmer steps into the arena after its Apple Music-exclusive early efforts Planet of the Apps and Carpool Karaoke: The Series. The corporation will lavish $1 billion on TV programming next year, though the content appears set to be more mainstream than Netflix's. Still, Netflix can continue having faith in its own prowess. Its revenue is twice as high as it was only three years ago, while shows and movies can be streamed from Netflix in almost all of the world's countries. Typically, each week, Netflix customers watch 30 to 40 hours on the service. Nocera cites this track record in opining that Netflix's risks will bear fruit. He concludes: "Someday we're going to look up and realize that Netflix has become the Facebook or Google of online media."
Netflix – The Rise of a Streaming Giant