Most of you are sure to know the campaigns below, but have you heard the stories behind each campaign? I have gathered information from events, online and interviews for everybody's appreciation.
Chris Lao – BPI Auto Loans
During rainy seasons, aside from traffic, flooded areas is one of the problems we encounter. Unfortunately for Chris Lao, his car was not just flooded, but it "floated" because apparently the flood was so deep. He was then interviewed by 24 ORAS – GMA, watch here:
I can't find the original upload but here's a repost by another Youtuber

After the interview went on air, massive cyber bullying happened, saying "ang bobo mo" , and a lot of troll pages suddenly came out on Facebook. One fan page went over 50+k likes overnight!!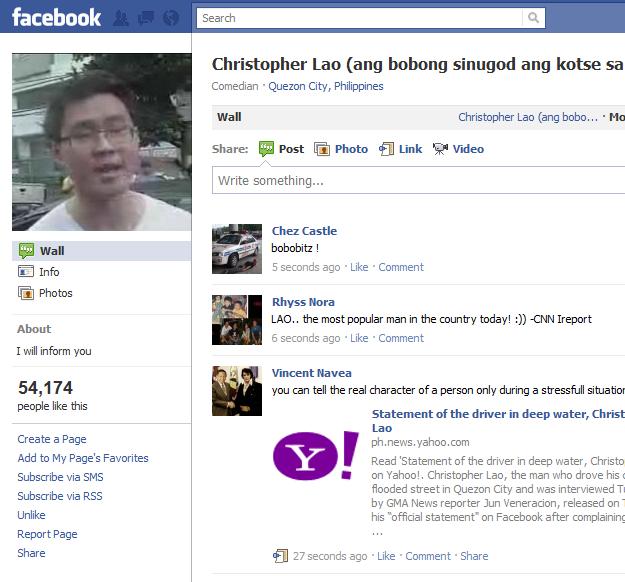 Chris Lao, turned off all his social media account and no news about him came out, until……
BPI during that time was having a hard time pushing Auto Loans, they are below the forecast and no more budget to spend, and this came out. Chris Lao was hesitant at first, afraid of being cyber bullied again, how they convinced him? Ask Donald Lim 😛 . After having lunch with Donald, Chris finally said yes and agreed to appear on the BPI Auto Loan Campaign.
It went viral and BPI auto loans was at the all time high. Chris Lao's image suddenly turned around becoming an instant "Celebrity". After passing his bar exams, he now gives talk to different events, sharing his experience and advocating protection over cyber bullying.
Coca-Cola Where Will Happiness Strike Next: The OFW Project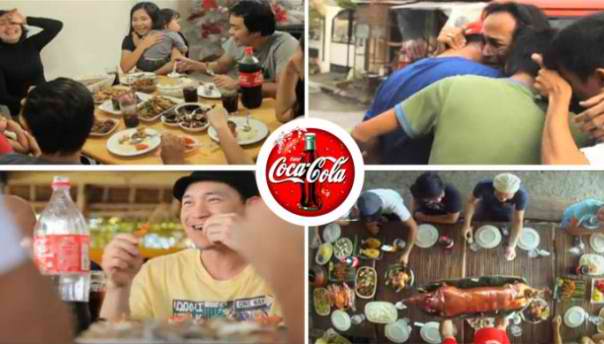 Coca Cola has been know for making their Christmas campaign all about Santa Claus. It was their 100th year in the Philippines, they wanted to do something different for their anniversary. Almost every Filipino knows someone who is an OFW. One of the saddest season for the OFW's is actually during Christmas, they usually celebrate away from their families. The campaign was simple, bring home the OFW back to the Philippines. Sounds like nothing special? Watch the video…
As a result of debuting on the Coca-Cola YouTube channel, Facebook page and other online platforms, the film immediately went viral, generating 1.3 million views and more than 17,000 "likes" in only its first week.
This inspirational social film was a platinum winner at the 2012 Digital Media Festival, held earlier this month in Beijing.
"It has been wonderful to see the response from outside the Philippines from people who see a bit of themselves in these stories and in their own quest for happiness. We take this as both a challenge and an inspiration to continue to look for ways to bring happiness to our consumers," said Jaideep Kibe, Sparkling Category Director, Coca-Cola Philippines.
Cebu Pacific Dancing Flight Attendants
We've all heard about the horror stories of Cebu Pacific, delayed flights, poor service and others. Back in 2010, it was actually their IPO, and they needed to turn around their image at that time. This is considered as one of the most effective PR campaign done. Suddenly every passenger was excited to fly with Cebu Pacific. Of course not all flights had a dancing cabin crew, it was only a handful of flights.
Cebu Pacific IPO: CEB flies 6% on first trading day
Here's what Candice Iyog, vice president of marketing at the carrier, said during an interview:
"This was an experiment that we hope to repeat and also a chance to showcase the talent of some of our cabin crew staff. The performance took place while the plane was at cruising altitude, with the cabin crew giving a normal safety demonstration before take-off."
Do you have other marketing campaigns to share? post it below! 🙂
Check out our other articles
How digital can drive your business this 2017?
3 basic strategies in Digital Marketing
Data Driven Marketing and Sales 101
Learn from the Philippine Startups [Book review of "The Finishers"]
The Best of Digital Marketing Campaigns in the Philippines