We're introducing the new in-app 'Emergency' button. One tap, and 911 will be keyed into your phone, to connect you directly with the Police. Although this is probably a feature you'll never need to use, you'll ride with peace of mind knowing that help is just a button away.
When should I press the 'Emergency' button?
You should only press it in the unlikely event of an emergency, e.g. if you or your driver are in danger. To respect our police partners, prank callers will be dealt with accordingly.
Are there any alternative numbers?
911 serves as the general emergency hotline number for the Philippines. Alternatively, you may call or text Patrol 117 directly, or dial 143 for the Philippine Red Cross. You may also contact Grab Support for non-emergencies.
Did you know?
One of the safety features of the Grab app is Share My Ride, which allows you to share your driver and ride details with your loved ones.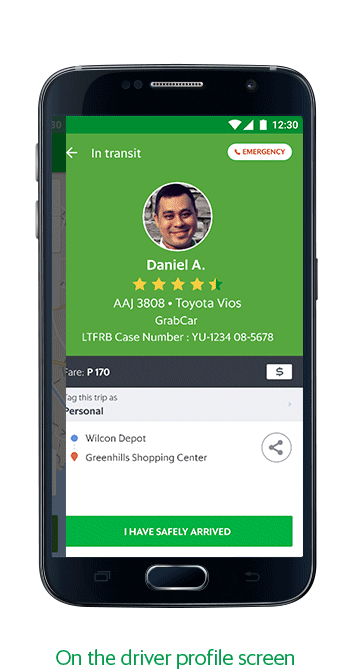 See also: Top 5 pro tips for Uber and Grab RIDERS
Grab's latest feature: EMERGENCY BUTTON